Finding Self Belief
Let The Healing Begin
The truth is very hard to admit sometimes. especially if your are fighting it on all levels.We may feel scared,angry,confused. There is a reason for all of those feelings we have.We take such great care over everyone else. Now let me ask you this are you on that to do list daily ? Now be completely honest here. Most may say nope. That my friends is part of the issue as to why your even feeling like that.Your inner bad momma shut your mouth is inside like hello! remember me here ? it's time to listen to that inner you inside.
Poem Called The Battle
Life is full of challenge and wonder 
Sometimes it hard and painful 
Some continue to suffer 
You often wonder 
do I have the strength to rise 
Your heart is beat up emotionally to everyone's surprise 
But still you continue to rise 
even as the dust settles 
you can't help but wonder 
do you answer that call?
is my mind playing tricks ?
you hear that roar inside 
much to your surprise 
you can't help but 
wipe those tears from your very eyes 
yet you still continue to rise 
With every challenge you meet 
You kick , scratch , claw your way to the top
All it took was for you to believe.
 there are many out there who often wonder
do  they have the power to rise 
to this I say it may come as a surprise 
that there is a warrior inside 
so push  those fears aside 
easier said than done 
but if you believe 
than the day is won .
How Do I do It ?
yup that could be a hard question to even answer in itself. As we are all different people so we all may have different needs. I can say I had very low self esteem from the very beginning. When I started working out is when it hit me like a ton of bricks. The loudest thought in my head was Your so ugly ! who even says that to themselves ? There are many out here just like me. That one thought made me cry so hard. after the tears I went to work on fixing that . I wrote a blog on finding my self through the written word. click on the photo below to read it .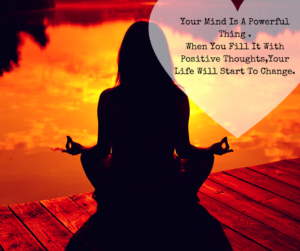 Boundaries & Limitations
As I stayed at home with the kids all day. I started to strengthen my body first.changed my whole outlook on how I viewed things. People that used me were the first ones to go. They were only there because they used me as an emotional punching bag . Not any more buddy. Then begin digging inside yourself for those very reason for the pain. My way was going on Facebook live. Yes I know crazy as you think it is .I thought maybe there was others like me out here struggling to.
My Inner Peace
Slowly but surely I built a group of amazing friends that are always laughing. I posted positive quotes everyday to remind myself and others . That there are great things in everyday to be found if we just look hard enough. My poetry started to flow even more. Addressing many of the issues That I myself am very passionate about. Through that I found a community of fierce warriors just like me. Both man and woman alike . for those still going through it . Your not alone my friends . there is so much strength in unity but also above all don't let anyone knock your shine.
The following two tabs change content below.
Our mission is to help our community as a whole connect with readily available resources to restore our active an inactive military families forge the bond in their life with their families.
Latest posts by lucia1214 (see all)
Comments
comments